Specialist in hospital car parks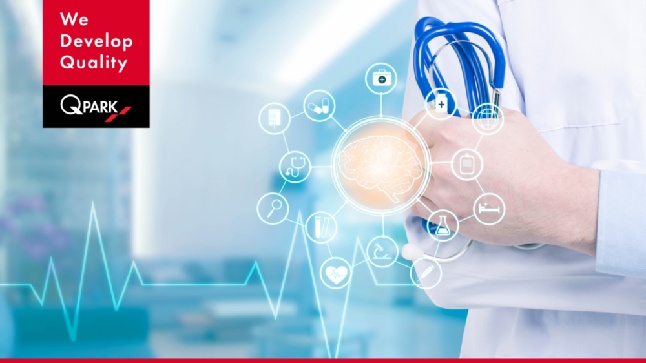 Nine specialist tips for hospital parking
Engage with specialists as you do with all functions and facilities in and around hospitals.

Ensure that all stakeholders understand that hospital parking may not be at the expense of healthcare.

Connect with the neighbourhood and municipality to ensure efficient traffic flows while enhancing liveability.

Translate each hospital's unique character and specific features into an appropriate mobility plan to ensure you create value and operate the car parks for patients, visitors and staff cost efficiently.

Gain insights into the types of treatments provided, the preferred means of transport and parking movements per target group (staff, patients and visitors) to determine:

the parking capacity required;

a bespoke tariff structure;

specific parking products;

a nudging mobility menu per target group.

If you decide to outsource parking, include agreements on continuity and quality of the parking service provided, as well as how you wish to maintain influence and control over parking policy and tariffs.

Know that parking is never free, that there are often alternatives to using a car and that actually the over-use of the car versus active transport such as walking and cycling is the cause of many health issues.

As with any car park, but more critical for hospital car parks, they should never be full. Ample parking spaces help the hospital run smoothly, patients arrive on time and feel less stressed. Convenient parking helps staff start their shift on time and in a positive frame of mind.

Parking is a strange subject, it gives rise to hugely passionate feelings in many people, and yet is rarely properly understood.
In short, don't ask a Q-Parker how to carry out a bypass operation, only ask us about smart parking solutions. With our combined expertise, specialist partners for financing and construction – and in close consultation with you – we create an integral and customised parking concept that is social, user friendly and cost efficient.
Partnering with Q-Park frees up hospital staff to concentrate on healthcare matters. Contact us if you want to engage with a specialist to diagnose needs and operate car parks.