Cassine Gare, Chambéry
Cassine Gare, Chambéry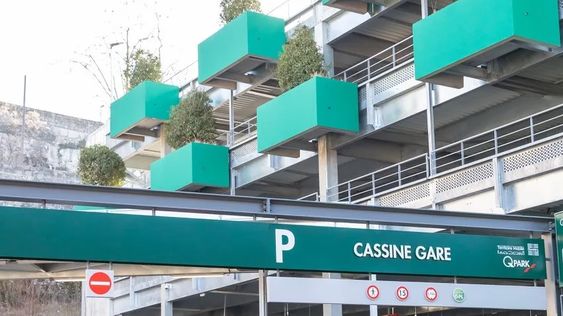 Q-Park Cassine Gare, at Chambéry station, in Savoie, is a EUR 10 million smart, sustainable and social structure with 479 parking spaces. It is integrated in the public bus station and directly connected to the SNCF train station.
Q-Park Cassine Gare is now accessible to residents and travellers. It is an exemplary building – aesthetic, sustainable, and social. Several of Chambéry's districts are now linked by the footbridge creating a city walk with spectacular views along the roof walkway. Dutch installation artist Krijn de Koning designed the street furniture and colour scheme.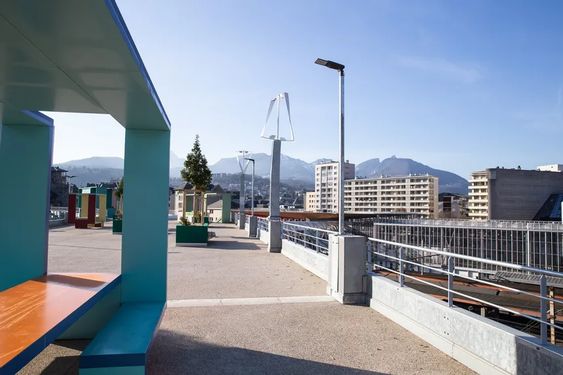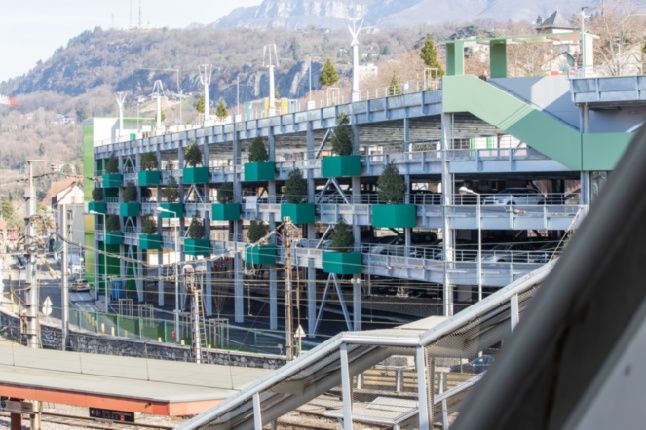 "A footbridge connects travellers and suburban residents to the car park roof walkway," explains Michèle Salvadoretti, managing director of Q-Park France. "From here, people can walk to adjacent neighbourhoods, the city centre or the SNCF train station," she adds.
A nod to industrial heritage
This new footbridge was inspired by the metal bridge constructed in 1850, which was the first in France to be classified as a historic monument. This happens to be in the nearby town of Cruet, a fitting tribute to the Savoyard building tradition.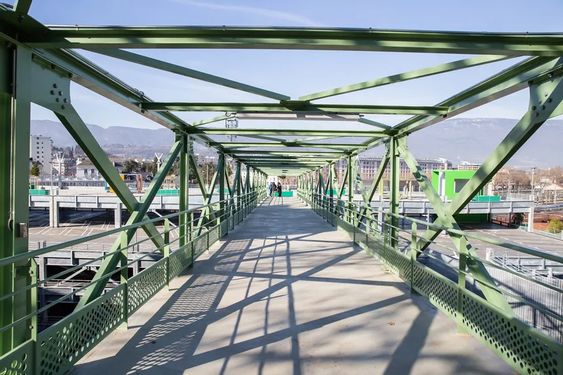 Eight wind turbines on the roof
This is a first in France, says Salvadoretti. Eight silent wind turbines, designed by the French company Eoli, have been installed on this car park roof walkway. With their slender shape and vertical propellers, they are similar to banners. The power they generate is fed directly into the grid.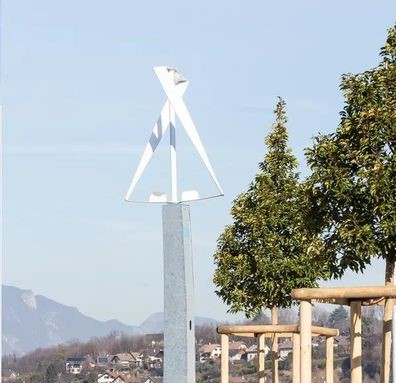 Manufactured from 75% recycled steel and designed by the Chambéry architect Philippe Barbeyer, this car park also has 36 planters on the roof and façade; they look like giant window boxes. Lamp posts with LED lighting make the walkway safe after dark and there's also a rainwater recovery system for watering the planters.
Philippe's design also provides natural ventilation for the parking decks, minimising energy consumption as no mechanical ventilation devices are required.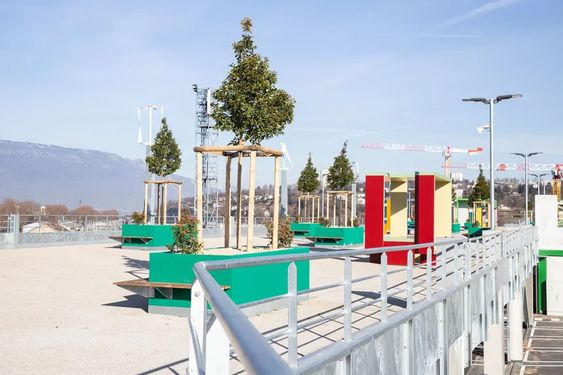 The building was also designed to allow for functional transformation. "Suppose we no longer drive cars in Chambéry in 20- or 30-years' time," says Philippe Barbeyer, "this car park could find a completely different use." With its high ceilings and modular construction materials, the car park could be transformed, "into offices, student accommodation or even into an unusual youth hostel near the station," explains the architect.
A few figures
479 spaces including:

10 PRM spaces

24 family spaces

10 EV charging spaces

15 motorcycle spaces

10 bicycle spaces

845 tonnes of metal including 75% recycled steel

36 eight-ton planters

EUR 10 million invested by Q-Park
In terms of parking prices, this new car park is more economic for motorists than those in the city centre. Smart parking tariff setting fulfils the wishes of the municipality and Q-Park to encourage parking at the edge of the city. This reduces inner-city traffic, enhances traffic safety, supports urban liveability for people walking and cycling as well as improving air quality for all.